The spirit of life is racing toward freedom, the whole evolution is toward freedom. Freedom is rebellious, creative and life affirmative.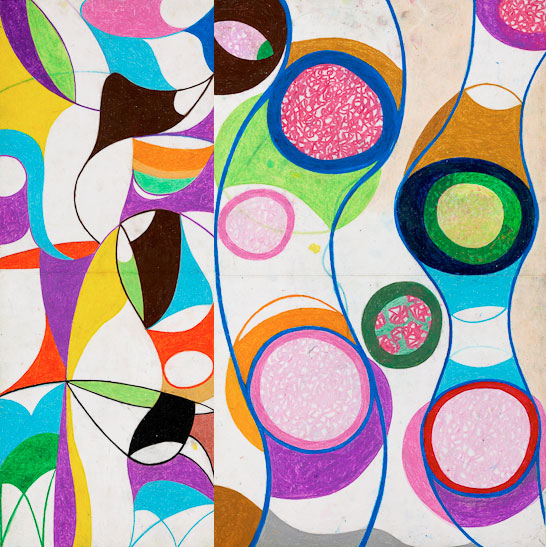 THE SUSPENSION OF LIFE FORMS IN SPACE AND THE ORIGINS OF THE ENERGY BODIES
As the Evolutions made the Heavens and Earths and created many mysterious and beautiful undulations suspending and moving these about into infinite variations that combined to form all animate and inanimate forms, then from these origins emerged the human bodies, animals, nature and within, the Energy Bodies. Among the most beautiful have been the Erogenous forms derived from the fundamental harmonic threads woven throughout, notably the curve. In that beginning or evolution of raw matter lines were suspended in space and allowed to gravitate according to some intuitive pull and attraction. From this impetus the magnificent curve created all of living form. Out of these origins lie the irrepressible urge of human desire to return to the origins of being.